Programs, classes, and exhibits at the Passaic County Arts Center would not be possible without our local arts community. We are excited to work with many artists of varying disciplines.
Meet the Instructors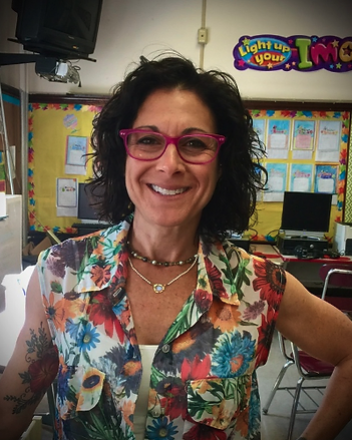 Debra Storch
Debra Storch has more than 27 years of professional experience in art education and has an extensive background in working with students of all ages. She received her BFA from Pratt Institute in Graphic Design and Illustration and went on to get her Master's Degree in Education from Montclair State University. She works fulltime as an art teacher in the Paterson Public School System and works as a freelance artist.
Paul Leibow
Paul Leibow works in painting, sculpture, mixed media, and film. A documentary art video about his archival process has been selected into the Metropolitan Museum of Arts (program for art on film). Over his art career, his work has been selected for art books and exhibitions by curators from the Whitney Museum and Met. Leibow has created artworks for recording artist Bruce Springsteen for his world tour, including books, branded icons, and logos utilized for his concerts. 2019 Leibow was awarded an Art Residency at Tamarind Institute New Mexico (two editions archived in the New Mexico Art Museum UNM). 2020 his artworks were featured in Artmaze Magazine's Winter Issue 16.
In 2021 Leibow's Solo-Show entitled Feellicks in the Novado Gallery was reviewed in the
Jersey City Times by Tris McCall, and voted #5 (Best art exhibition of 2021.)
1961 Born: New York City / 1983 School of Visual Arts – NY, BFA, / 1983 Summer Works: Art and design program–/ 1985 Studied with designer Milton Glaser.
Lisa Quatrocchi
Raised in New Jersey, Influenced by travel and the works of Edgar Payne, Clyde Aspevig & Scott Christensen, Lisa developed a keen eye for landscapes and nature and strives to achieve a painterly realism in her work. After obtaining a BA Degree, Lisa decided to pursue her passion and has taken private art lessons and enrolled in a nearby art institute where she and other artists were mentored by a Master Painter. Over the years, Lisa continues to hone her skills by studying with other nationally known artists and constantly reads books on color and landscape.
Christopher Rodriguez
Chris is a New Jersey-based Boricua percussionist, bassist, and educator. He has served as a high school English teacher for six years, advocating for culturally responsive education within and outside the classroom. In collaboration with his students, he created poetry and music clubs that served as spaces of care, exploration, artistry, and community. Through self-expression practices and Afro-Puerto Rican percussion, Chris helps young people connect to their minds, to their hearts, and to each other.
Zoe Cronin
Zoe is a fiber artist, educator, and graduate of Massachusetts College of Art and Design. She has taught visual arts in a variety of settings including the Boston Public School system, a forest school, community arts centers, after-school programs, and urban gardens. Zoe has followed her passion for fiber art and textiles to far places around the world and is always left in awe by the beauty and talent of master artists. She truly believes in the power of art to inspire creativity, confidence, and community within all participants.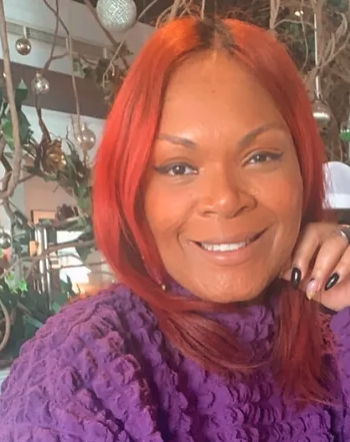 Lavene Gass
Lavene Gass, MBA has over 15 years of professional experience in the public relations and marketing industry. She's also a certified yoga instructor and certified Reiki Master. An advocate for overall mental wellness and personal and professional development, Lavene teaches themed-based yoga and meditation classes centered around topics, such as Chakra balancing, mindfulness, lunar phases, self-love, and gratitude, among others.
Kat Block
Kat graduated Summa Cum Laude from Kean University with a degree in Creative Writing. While deciding on a postgraduate program took courses at the Visual Arts Center of NJ in Summit NJ and soon began selling her artwork. She was added to the faculty at the VACNJ and decided to make visual art her career. She has been teaching art at various locations including her own studio for over 30 years and has had the opportunity to work with students of all ages and ability levels, and loves the interaction.
Jamie Wandel
Jamie Wandel is an art educator and has been an art-lover all of her life. Born in Michigan, she earned a Bachelor of Arts in Studio Art and Art History from Aquinas College. Recently she obtained her Master's of Science in Museum Education from the University of Glasgow. She is now working toward her Master's of Art in Teaching. She has taught in Ridgefield and Hawthorne high school and is currently the art teacher at Little Falls School No. 1. Jamie advocates for lifelong learning and is excited to be involved with enriching non-formal art programs offered at PCAC. She believes aesthetic awareness and art education are an essential part of human development and contribute to a society where individuals of all capabilities can flourish.
Marisol Rodriguez
Marisol Rodriguez resides in Passaic County and has been a first grade elementary school teacher with 25 years of experience in education. She has integrated art throughout all of her subject lessons and school programs. Marisol has received her Bachelor of Arts degree from Saint Peter's University in Art History with a background in education. She has participated in professional educator workshops in creative art movement at Montclair State University and dance choreography at NJPAC. Marisol has always had a strong passion for the arts and enjoys working with children of all different ages. She has conducted after school art workshops at the Paterson School for their upcoming exhibition, and live art workshops at festivals in Passaic County, and Morris Arts. She is the founder and owner of "Parasols By Marisol" (parasolsbymarisol.com) where she has honed her skills designing and hand painting oil paper, silk fabric parasols and umbrellas while incorporating them into her art creative classes, festivals and private events. Marisol believes that young children and adults should be exposed to many forms of art to enhance and express their inner creativity that will enable them to continue to grow to become innovative strong leaders throughout their communities.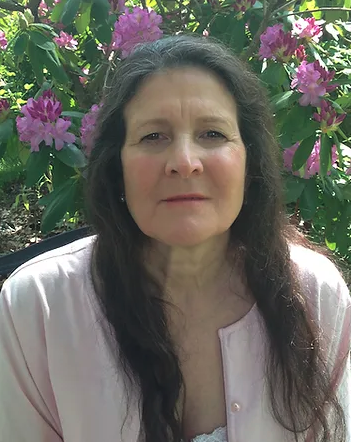 Therése Halscheid
Therése Halscheid's poetry and lyric essays have won awards and have been published in numerous magazines, among them The Gettysburg Review, Tampa Review, Sou'wester, South Loop. Her poetry collection, Frozen Latitudes, received an Eric Hoffer Book Award. Other collections include Uncommon Geography, Without Home, and a Puddinghouse Press Greatest Hits chapbook award. She holds an MA in Education and MFA in Creative Writing, and has taught in varied locations including an Eskimo village in Alaska, and the Ural Mountains of Russia. For more than two decades she has been living simply by way of house-sitting, as to write on the road. Her photography chronicles her journey, and has been part of several juried exhibitions.
Vivian Burns
Vivian Burns has worked in the fashion industry for 20+ years as a designer/merchandiser/buyer and opened So You… Sewing and Design Studio in 2005. So You… instructs adults and youth in garment construction, fashion design and creative expression in sewing. She works with 10 independent instructors that teach sewing and fashion design in school sewing enrichment programs Community Colleges and Adult continuing education programs all under the So You… brand.
Additionally, Vivian is an Adjunct Professor in the Fashion Department at Berkeley College. Vivian is a member of National Afterschool Association, Craft and Hobby Association, New Jersey After School Association, Home Educators Resource Directory, ASG, and the Association of Sewing and Design Professionals.