Authors Appearing at the Passaic County Book Festival
Program Tent 1
11:00am Unearthing the Past: Stories from our Hometowns (with Panelists Vincent DeRosa, Michael Gabriele, Kathryn Conti Salamone, Kerri Sullivan, and Daniel Willever)
12:45pm Get to Know Suzaan Boettger
1:30pm Imagination Unleashed: Authors illuminating Young Minds (with Panelists Jenna Beatrice, Virtuous Cornwall, Marcia Sawyer)
2:30pm Get to Know Steph Auteri (with interviewer Janette Pardo)
3:15pm Immersive Worlds, Lasting Impact: The Magic of Young Adult Fiction (with Panelists Sathya Achia, Debbie Cocchio, Felicia Farber, Dania Ramos, Paul Russell)
Program Tent 2
11:00am The Power of Personal Stories: Authors Reflect on Memoir Writing (with Panelists Yael Adler, Jhiree Davis Jones, and Nasheem Rochette) 
12:45pm Get to Know Selene Castrovilla
1:30pmBeyond Clues and Suspects: The Art of Mystery Writing (with Panelists Kellye Garrett, Elle Hartford, Kristen Houghton, Vincent Marano, Izolda Trakhtenberg, Theresa Varela, and Victoria Weisfeld)
2:30pm Get to Know Kerri Sullivan & Michael Gabriele
3:15pm Unveiling Lives: Crafting Compelling Biographies for All Ages (with Panelists Suzaan Boettger, Donna Cangelosi, Selene Castrovilla, Lucia McMahon, Louis Picone, and Paul Semendinger)
Program Tent 3
11:00am The Book of Love: Capturing the Essence of Romance in Novels – Part I (Moderated by Janette Pardo with panelists Jane Anthony, Michael Geraghty, West Mitchell, Joan Ramirez, and D.V. Stone)
12:45pm Get to Know Brooke Beyfuss (Interviewer Janette Pardo)
1:30pm From Manuscript to Bookshelf: Navigating the Publishing Journey (with Marina Cramer, Felicia Farber, Lucia McMahon, Suzanne Trauth, Carol Van Den Hende, and Tazio Ruffilo)
2:30 pm Get to Know Priyanka Taslim
3:15 The Book of Love: Capturing the Essence of Romance in Novels – Part II (with moderator Janette Pardo and panelists Antonia Aquilante, Jean Joachim, Jessica Lauryn, Roz Lee, and Jennifer Wilck)
Activities
Reading to Dogs
Poetry
Arts & Crafts
Children's Yoga Storytime
Children's Storytime
Olmsted Walking Tour of Weasel Brook Park
Author Meet & Greets
Food & Drink
Rummage Sale
Paterson Bookmobile
New Jersey Library Association Store
Bounce House
City Green Garden and Reading Activities
Poetry
The Poetry area at this year's Book Festival is brought to us by John Trause and his colleagues. Join us in a day filled with readings and discussions alongside local poets.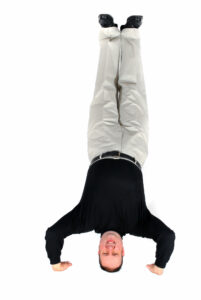 JOHN J. TRAUSE, the Director of Oradell Public Library, is the author of Why Sing? (Sensitive Skin Press, 2017), a book of traditional and experimental poems; Picture This: For Your Eyes and Ears (Dos Madres Press, 2016), a book of poems on art, film, and photography; Exercises in High Treason (great weather for MEDIA, 2016), a book of fictive translations, found poems, and manipulated texts; Eye Candy for Andy (13 Most Beautiful… Poems for Andy Warhol's Screen Tests, Finishing Line Press, 2013); Inside Out, Upside Down, and Round and Round (Nirala Publications, 2012); Seriously Serial (Poets Wear Prada, 2007; rev. ed. 2014); and Latter-Day Litany (Éditions élastiques, 1996), the latter staged Off Broadway.  His translations, poetry, and visual work appear internationally in many journals and anthologies, including The Antioch Review; the artists' periodical Crossings; the Dada journal Maintenant; the journal Offerta Speciale; the Great Weather for Media anthologies It's Animal but Merciful (2012), I Let Go of the Stars in My Hand (2014), Birds Fall Silent in the Mechanical Sea (2019), and Paper Teller Diorama (2021); and Rabbit Ears: TV Poems (NYQ Books, 2015).  Marymark Press has published his visual poetry and art as broadsides and sheets.  He is the subject of a 30-on-30-in-30 essay on The Operating System, written by Don Zirilli, and an author of an essay on Baroness Elsa at the same site, both in April 2016.  He has shared the stage with Steven Van Zandt, Anne Waldman, Karen Finley, Andrei Codrescu, and Jerome Rothenberg; the page with Billy Collins, Lita Hornick, William Carlos Williams, Woody Allen, Ted Kooser, Victor Buono, and Pope John Paul II; and the cage with the Cumaean Sibyl, Ezra Pound, Hannibal Lecter, Andrei Chikatilo, and George "The Animal" Steele.  He is a founder of the William Carlos Williams Poetry Cooperative in Rutherford, N. J., and the former host and curator of its monthly reading series.
Reading to Dogs
Shy about reading? Join our Reading to Dogs program where our canine friends will be ready to lend a furry ear.
11:00am – 12:00pm Cookie the King Charles
12:30 – 1:30pm Minnie the Basset Hound
1:30pm – 2:30pm Mahndu the Shihpoo
2:00 PM – 3:00pm Chi the Chihuahua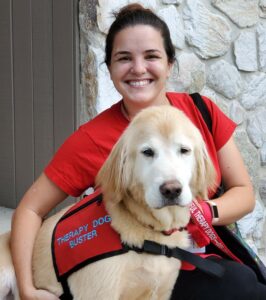 Children's Story Time
Passaic County's Book Festival is bringing back the Story Time Tent! Starting at 11:00 am and continuing throughout the day, our authors and librarians will be on hand to tell you a tale.
11:00am Mommy's Hair is Everyone with reader Rawa Ali
11:30am Counting on Friends with reader Diane Belifanti
1:00pm A Trapezoid Is Not a Dinosaur with reader Suzanne Morris
1:30pm Aaron Daniel Henry Davis: Just Another Day at School with reader Melanie Bieber
2:00pm Bobby the Snake and the Broken TV with reader Melissa Finkelstein
2:30pm Zoey Wonders Why with reader Nadia Kahn
3:00pm Timmy's Great Plan with reader Natalie Sanchez
3:30pm 30 Days Till Birthday with reader Melissa Reyes
Children's Yoga Storytime
The 2nd Annual Book Fest is excited to offer Children's Yoga Storytime! We will read Yoga Bunny by Brian Russo. Afterwards, the class will use the poses learned from the story to go on an adventure mimicking our favorite forest animals! This class is appropriate for ages 3 -12.
11:30am – Located within the Vanderhoef-Westervelt House
City Green Garden and Reading Activities
Join City Green for Storytime in the Garden!  Children ages 5 to 9 will enjoy a story and a short activity in City Green's Community Garden in Weasel Brook Park
1:00pm & 2:00pm.
Olmsted Walking Tour
Did you know that Weasel Brook Park was designed by the Olmsted Brothers firm? Join us on a walking tour to learn about Frederick Law Olmsted and how his vision for landscape architecture contributed to the creation of our very own Weasel Brook Park!
2:00pm – Tour begins at the Vanderhoef-Westervelt House