Authors Appearing at the Passaic County Book Festival
Program Tent 1
11:00 AM Beyond the Book: Writing for Other Mediums (Moderated by Karin Kweselwait with Panelists Steph Auteri, Sophie Brookover, Joan Herrmann, and Michelle Parkerton.)
12:00 PM Get to Know Carol Van Den Hende (A conversation with Carol Den Hende, author of Goodbye, Orchid, moderated by Eleana Cordova.)
12:45 PM Everyone Has a Story: Telling It In a Memoir (Moderated by Sophie Brookover with Panelists Yael Adler, Steph Auteri, N. West Moss, and Lisa Romeo.)
1:45 PM Writing that Heals (Moderated by Joan Herrmann with Panelists Catherine Pagano, Jean Sime, Carol Vigoda-Fuchs, and Emanuela Visone.)
2:45 PM We've Got Issues: A Comic Creators Panel (Moderated by Jeff Beck with Panelists Reilly Brown, Amy Chu, and Tom Raney.)
Program Tent 2
11:00 AM Novel Thoughts Fiction Writers Talk about Their Inspiration  (Moderated by Aleksandra Brittain with Panelists Camille Gomera-Tavarez, Suzanne Trauth, and Carol Van Den Hende.) 
12:00 PM Get to Know Felicia Farber (A conversation with Felicia Farber, author of Ice Queen moderated by Janette Pardo.)
12:45 PM Between the Sheets… of Paper: Romance Novels (Moderated by Janette Pardo with panelists Miriam Allenson, K.M. Fawcett, Nancy Herkness, Dolores Maroney, Michelle, Parketon, and D.V. Stone.)
1:45 PM Don't Turn Off the Lights: Mysteries and Thrillers (Moderated by Patricia Perguino with panelists D.V. Stone, Suzanne Trauth, and Dave White.)
2:45 PM Preserving New Jersey's History in Words and Pictures (Moderated by Nicole Colosimo with panelists Michael Gabriele, Joel Nadler, Jennifer Ranu, Thomas Riley, and Veronica Ditko. )
Program Tent 3
11:00 AM Pictures and Words, Perfect Together: Picture Books to Grow Future Readers (Moderated by Gloria Abero with panelists Christopher Fabor Muhammed, Arlene Freeman, Mel Hioki, Suzanne Morris, and Natalie Sanchez.)
12:00 PM Get to Know Robert Skead (A conversation with Robert Skead, author of Patriots, Redcoats, and Spies and more moderated by Bernadette Titterington.)
12:45 PM Live Your Best Life: Wellness Through Self-Help Books (Moderated by Joan Herrmann with panelists Mary B. Battaglia, Marci Ober, Catherine Pagano, and Emanuela Visone.)
1:45 PM Get to Know Louis Picone (A conversation with Louis Picone, author of Grant's Tomb: The Epic Death of Ulysses S. Grant and the Making of an American Pantheon and more moderated by Patrick Byrnes.)
2:45 PM Get to Know Camille Gomera-Tavarez (A conversation with Camille Gomera-Tavarez, author of High Spirits moderated by Janette Pardo.)
Activities
Reading to Dogs
Poetry
Arts & Crafts
Children's Story Time
Olmsted Walking Tours of Weasel Brook Park
Author Meet & Greets
Food & Music
Poetry
The Poetry area at this year's Book Festival is brought to us by John Trause and his colleagues. Join us in a day filled with readings and discussions alongside local poets.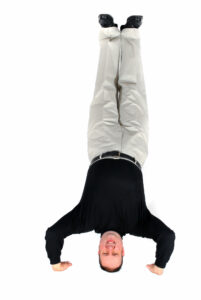 JOHN J. TRAUSE, the Director of Oradell Public Library, is the author of Why Sing? (Sensitive Skin Press, 2017), a book of traditional and experimental poems; Picture This: For Your Eyes and Ears (Dos Madres Press, 2016), a book of poems on art, film, and photography; Exercises in High Treason (great weather for MEDIA, 2016), a book of fictive translations, found poems, and manipulated texts; Eye Candy for Andy (13 Most Beautiful… Poems for Andy Warhol's Screen Tests, Finishing Line Press, 2013); Inside Out, Upside Down, and Round and Round (Nirala Publications, 2012); Seriously Serial (Poets Wear Prada, 2007; rev. ed. 2014); and Latter-Day Litany (Éditions élastiques, 1996), the latter staged Off Broadway.  His translations, poetry, and visual work appear internationally in many journals and anthologies, including The Antioch Review; the artists' periodical Crossings; the Dada journal Maintenant; the journal Offerta Speciale; the Great Weather for Media anthologies It's Animal but Merciful (2012), I Let Go of the Stars in My Hand (2014), Birds Fall Silent in the Mechanical Sea (2019), and Paper Teller Diorama (2021); and Rabbit Ears: TV Poems (NYQ Books, 2015).  Marymark Press has published his visual poetry and art as broadsides and sheets.  He is the subject of a 30-on-30-in-30 essay on The Operating System, written by Don Zirilli, and an author of an essay on Baroness Elsa at the same site, both in April 2016.  He has shared the stage with Steven Van Zandt, Anne Waldman, Karen Finley, Andrei Codrescu, and Jerome Rothenberg; the page with Billy Collins, Lita Hornick, William Carlos Williams, Woody Allen, Ted Kooser, Victor Buono, and Pope John Paul II; and the cage with the Cumaean Sibyl, Ezra Pound, Hannibal Lecter, Andrei Chikatilo, and George "The Animal" Steele.  He is a founder of the William Carlos Williams Poetry Cooperative in Rutherford, N. J., and the former host and curator of its monthly reading series.
Poetry Tent Schedule of Activities
11:00 AM  Introduction with John J. Trause and Luca Manna
11:10AM Introduction of WCW's Paterson Book One with Don Zirilli
11:20AM Reading of WCW's Paterson Book One with Red Wheelbarrow Poets (Patrick Hammer, Moira O'Brien, Arthur Russell, Anton Yakovlev, and Don Zirilli)
12:05PM Paterson Poetry Festival Reading with Talena Rachelle Queen, et al. 
1:05PM Red Wheelbarrow Poets panel Discussion with Red Wheelbarrow Poets Della Rowland, John J. Trause, and Don Zirilli.
1:25PM Red Wheelbarrow Poets Reading with Patrick Hammer, Moira O'Brien, Arthur Russell, John J. Trause, Anton Yakovlev, and Don Zirilli.
3:00PM Paterson Area Poets Reading  with Luis Cartagena, Christine Redman-Waldeyer, Samuel Rubinstein, and Rita Janice Sall.
3:40PM Open Reading hosted by Samuel Rubinstein
Reading to Dogs
Visit the Readings to Dogs tent and schedule your time with:
Doozy from 11AM – 12 PM
Minnie from 12 PM – 1 PM
Roger from 3 PM – 4 PM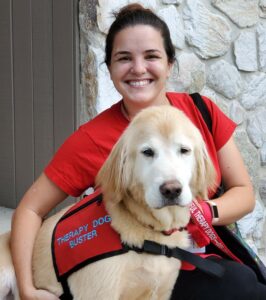 Story Time
Story times starting at 11:15 AM with Mayor Anzaldi of Clifton and continuing throughout the day read by authors appearing at the festival and librarians.  Join us in the Story Time Tent!
11:15am – Clifton Mayor James Anzaldi reading My Home Town
11:45am – Lisa Brown
12:45pm – Arlene Freeman reading Cool Kids
1:15pm – Andrew Rohloff reading See it Through
1:45pm – Mel Hioki reading The Bully, Bobeetle, & the Magical Turning Table
2:15pm – Marcia Sawyer reading Betsy's Philadelphia Adventure.