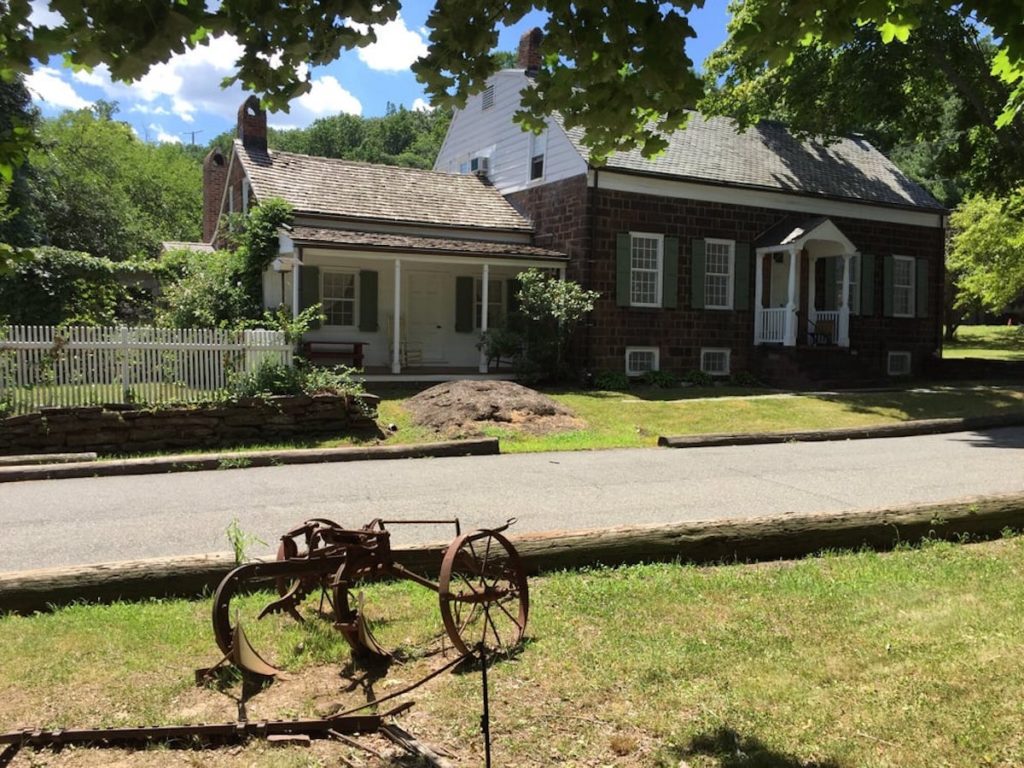 The Hamilton House Museum is a 19th-century Dutch house, which features three time periods – Victorian, Federal, and Colonial.
This museum encourages visitors to imagine themselves living in the past as they step through the visualization of six rooms, each showcasing different periods of time and patterns of life. Visitors can tour the house as well as its gardens, spring house, and granary – exploring almost 200 years of rural American life.
Today the site is owned by the City of Clifton. Through a shared services agreement, the museum is operated by Passaic County's Department of Cultural & Historic Affairs. The Hamilton House Museum can be permitted for public use, and helps host various events and programming throughout the year. Visit hamiltonhousemuseum.org to learn more.
Features
Artifacts, Educational Programming, Events, Facility Permits, Gift Shop, Guided Tours, Parking, Restrooms, & School Group Programs
Please note: The Hamilton House Museum is currently closed for tours. Please call our offices at 973-706-6640 for more information.
Tours
Tours run for about one hour and are scheduled upon reservation at the following times:
10:00 AM, 11:00 AM, 1:00 PM, 2:00 PM, 3:00 PM, & 4:00 PM
Pricing
Adults – $5.00
Children (Ages 5 and Under) – Free
Children (Ages 6 to 16) – $3.00
Members & Patrons – Free
Address
971 Valley Road
Clifton, NJ 07013
Hours of Operation
Monday – Tuesday: Closed
Wednesday – Sunday: 10:00 AM – 5:00 PM